HOLSTEN HUMAN CAPITAL
DEVELOPMENT CORPORATE OFFICE
1034 W Montrose Ave
Chicago, IL 60613
Phone: 312-274-9147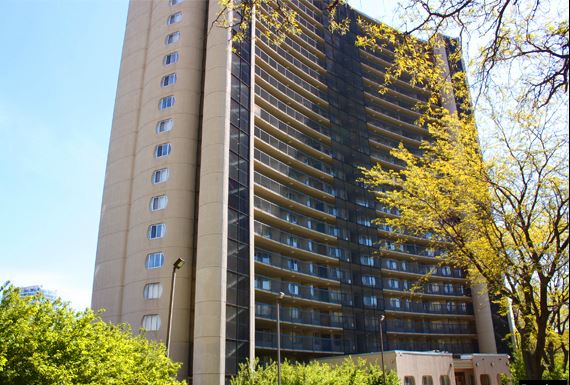 Hilliard Towers Family Living
No car? No problem. Hilliard Towers is only a short distance from the CTA Red Line, while CTA buses practically stop at the doorstep. Hilliard Towers offers a rare opportunity for renters seeking beautiful new apartments in the heart of Chicago's exciting South Loop near Pilsen and Chinatown. Hilliard Towers offers FREE heat, gas, central air and water, giving you distinctive living at affordable prices. Family units available with an impressive array of luxury amenities. Our prime location is five minutes from downtown and two minutes to Lake Shore Drive and the Dan Ryan.
Contact information:
54 W Cermak | Chicago, IL 60616 | Phone: 312-225-6691 | Fax: 312-225-6689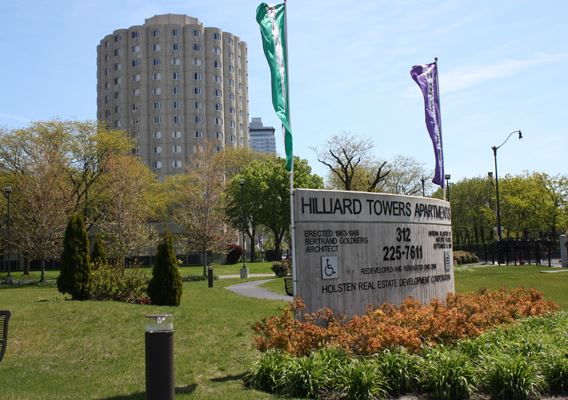 Hilliard Towers Senior Living
Hilliard Towers Senior welcomes you home to the best value in senior living in the heart of the historic South Loop. This gated community features lighted walkways, gorgeous planting, a community garden and outdoor amphitheater. Notable values include free heating, parking, air conditioning, fitness center, and fun, exciting senior activities. Located five minutes from downtown, two minutes from Lake Shore Drive and the Dan Ryan; nearby neighborhoods includes South Loop, Pilsen and Chinatown. Hilliard Towers Senior promises to be the choice for Senior Living. Holsten Human Capital Development provides services to support seniors' independent living including life skills assessment and social services referrals.
Contact information:
54 W Cermak | Chicago, IL 60616 | Phone: 312-225-6691 | Fax: 312-225-6689
In December 2014 Holsten Human Capital Development (HHCD) and its partner, Holsten Real Estate Development Corporation, purchased the Lawson House, located at 30 West Chicago Avenue, from the YMCA.
The YMCA established the building in 1931 with a donation from Victor Lawson, publisher of the Chicago Daily News. It was originally run as a full-service hotel, but shifted to temporary housing after WWII and gradually began to serve as affordable housing for extremely low-income or formerly homeless men and women. Today it is the largest single-room occupancy (SRO) supportive housing facility in the Midwest.
HHCD now administers supportive housing services funded through HUD and other programs through the Lawson Life Development Center. HHCD and Holsten Real Estate have agreed to maintain the building as affordable housing. A comprehensive rehabilitation of the entire building is planned for 2018, which will convert the residential units to self-contained studio apartments, adding kitchens and bathrooms to each unit.
Contact information:
30 W Chicago | Chicago, IL 60654 | Phone: 312-506-2682 | Fax: 312-944-1160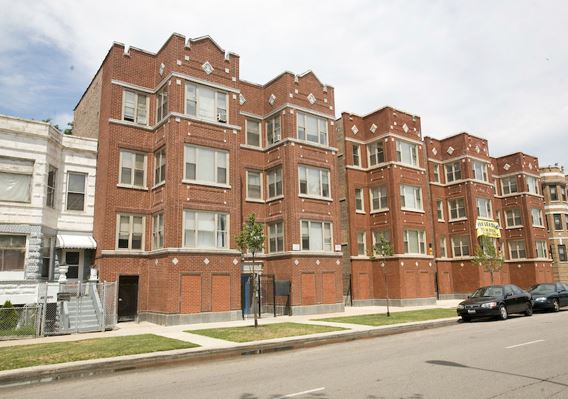 Lawndale Restoration Apartments
The Lawndale Restoration Apartments, in partnership with Acorn Development, is comprised of the renovation of 170 units in ten buildings in Chicago's Lawndale neighborhood on the south side. The one, two, three, and four bedroom units are designated project-based, Section 8 to preserve and improve affordable housing. All ten buildings in the Lawndale Restoration Apartments are located in a 2-square mile area, centering around the 3100 – 3600 blocks of Douglas Boulevard. The buildings are spacious three story walk-ups built between 1890 and 1940. Some are grey stones; most have 12 to 24 units; and several have courtyards. HHCD provides services to families, individuals, children, young adults and seniors in the residences.
Contact information:
6 N Hamlin | Chicago, IL 60623 | Phone: 773-638-2904 | Fax: 773-638-2884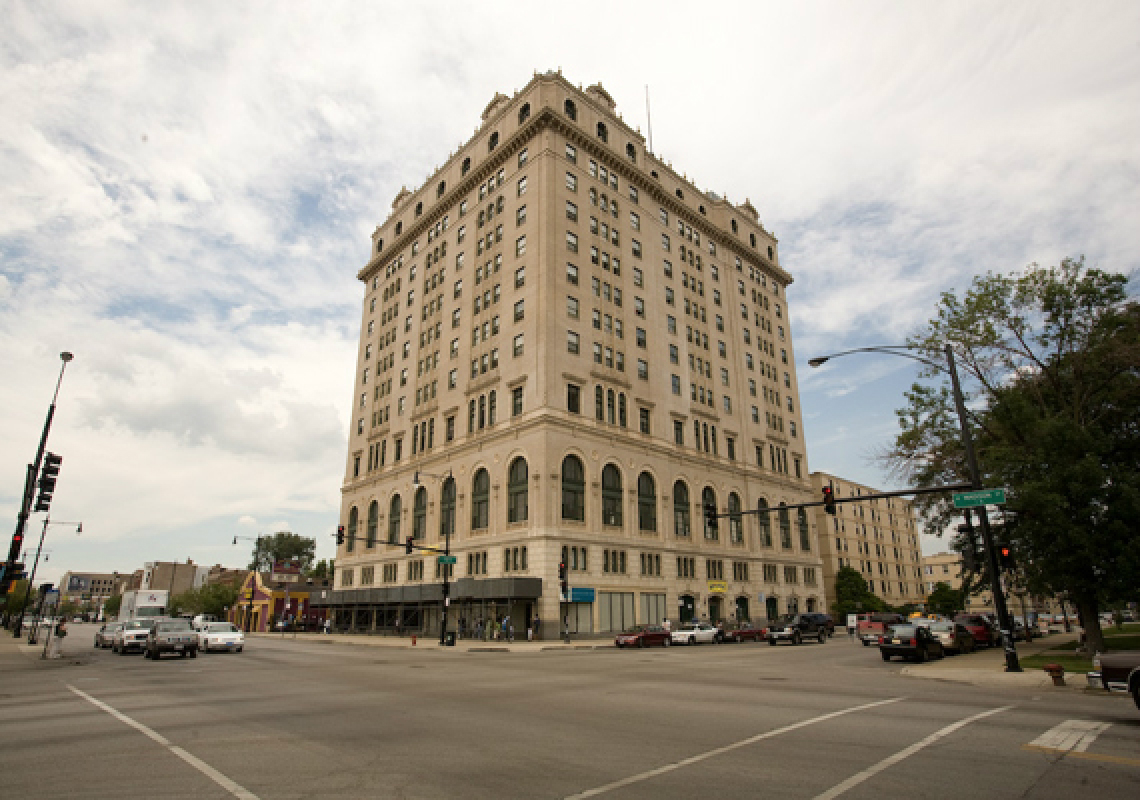 The Midwest Apartments is a 14-story historic SRO building located in the West Garfield Park neighborhood of Chicago that provides 276 affordable studio apartments to individuals with low and very-low incomes and often unstable employment. Originally known as the Midwest Athletic Club, it underwent a gut rehabilitation and conversion to affordable housing in 1996. Holsten Real Estate purchased the Midwest in 2015 and will continue to operate it as safe, affordable and decent housing for the foreseeable future. Building amenities for residents include a ballroom serving as community space, two laundry rooms, an exercise room on the 5th floor, and an additional community meeting space on the 6th floor.
To help coordinate the residents disability, health, mental health, and employment training needs, HHCD has instituted a Supportive Case Management model with wraparound services provided onsite by HHCD staff, with additional services provided in partnership with external agencies. Residents will maintain permanent housing, access needed services, and maintain or increase their source of income.
Contact information:
6 N Hamlin | Chicago, IL 60623 | Phone: 773-638-2904 | Fax: 773-638-2884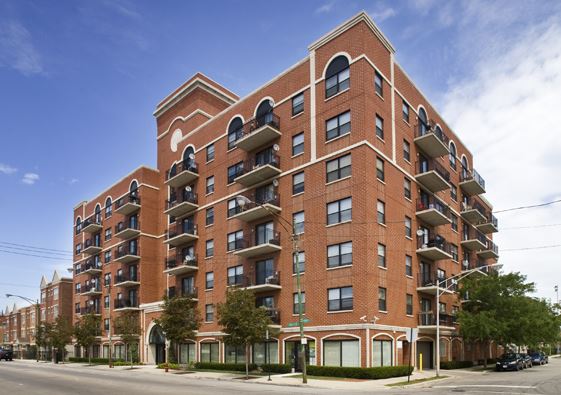 North Town Village is on Halsted in Chicago's Near North community and offers a parking garage, private balconies, dishwasher, central AC, laundry facility and a fitness center; plenty of closet space, large cabinets and community room. It's in the center of everything– close to shopping and restaurants, theaters and parks, and New City, opened in 2015 with a 14-screen movie theater, Mariano's grocery store, a bowling alley, Dick's Sporting Goods, and new restaurants. North Town Village is minutes to the Loop, Piper's Alley and the Red Line. HHCD provides supportive services and referrals for eligible tenants and year-round programs for youth and families.
Contact information:
1311 N Halsted | Chicago, IL 60642 | Phone: 312-642-5013 | Fax: 312-642-3395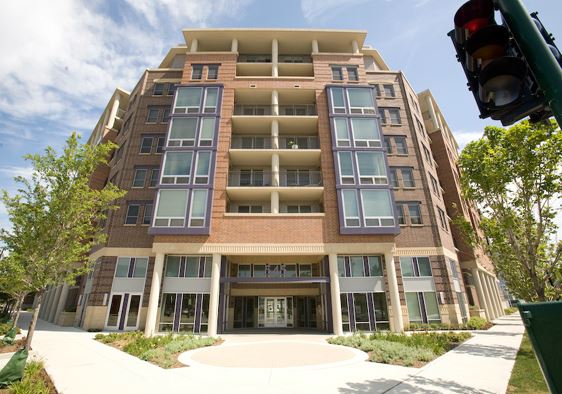 Parkside of Old Town in the Near North community offers spacious rental apartments in the heart of Chicago near CTA Red and Brown train lines and CTA buses #11 and #70. Each unit features window treatments, dishwasher, balcony or patio, laundry facility, heat and air conditioning included in rent (resident pays electric), fitness center, cable and internet ready. These apartments are immaculate – clean, clean, clean! Enjoy the comforts and convenience of living in one of the city's most popular neighborhoods. Parkside of Old Town is within walking distance to Kendall College, Walter Payton College Prep, and the British School of Chicago, and the new New City residential, shopping and entertainment development. Plenty of FREE street parking surrounds Parkside. Call for our pet policy! HHCD provides supportive services and referrals for eligible tenants and year-round programs for youth and families.
Contact information:
545 W Division| Chicago, IL 60610 | Phone: 312-475-9144 | Fax: 312-475-9155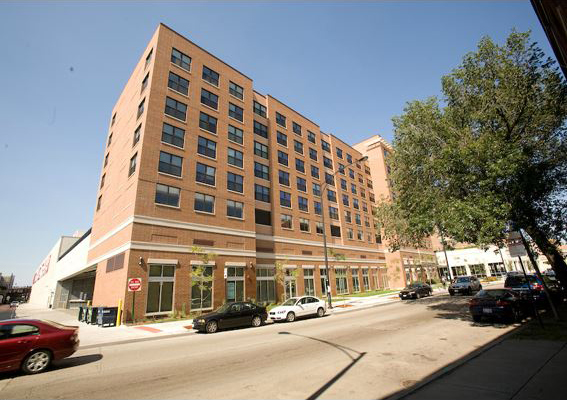 Wilson Yard is located on the corner of Montrose and Broadway in the Uptown community on the north side of Chicago. Developed and completed in 2010, this amazing property consists of two 7 story buildings–a family building and a senior building. Not only is Wilson Yard home to two residential buildings but also to major retail including: Target, Subway, PNC Bank, Core Power Yoga, U.S. Nails, Weight Watchers, Bedding Experts, Hair Cuttery, AT&T, and the Holsten Real Estate and Management corporation and HHCD corporate office. Residents of the family and senior apartment building can enjoy easy access to Lake Michigan, excellent public transit options, shopping and dining at their door steps. HHCD provides a range of senior and family services for eligible tenants.
Contact information:
1026-32 W Montrose| Chicago, IL 60613 | Phone:773-857-2897 | Fax: 773-8572902